'Misc Anthology'
is a 52 page collection of 7 short comic book stories
that
I've been creating, on and off, over the last few years.
If you're in the market for post-apocalyptic nomads, bizarre carnivals, Victorian
era madness, gothic nightmares and dark comedy then look no further!

Here are some examples from the book...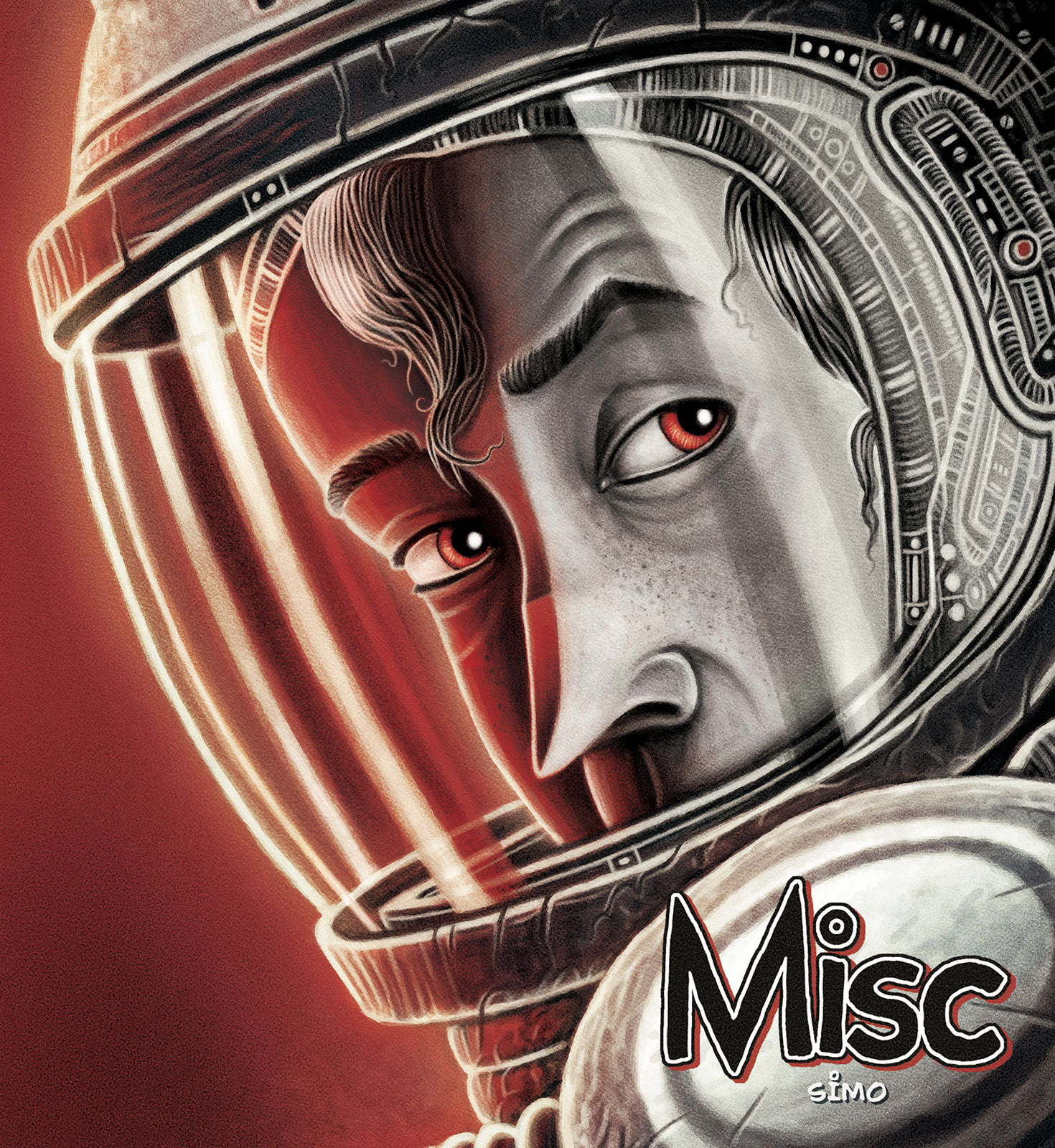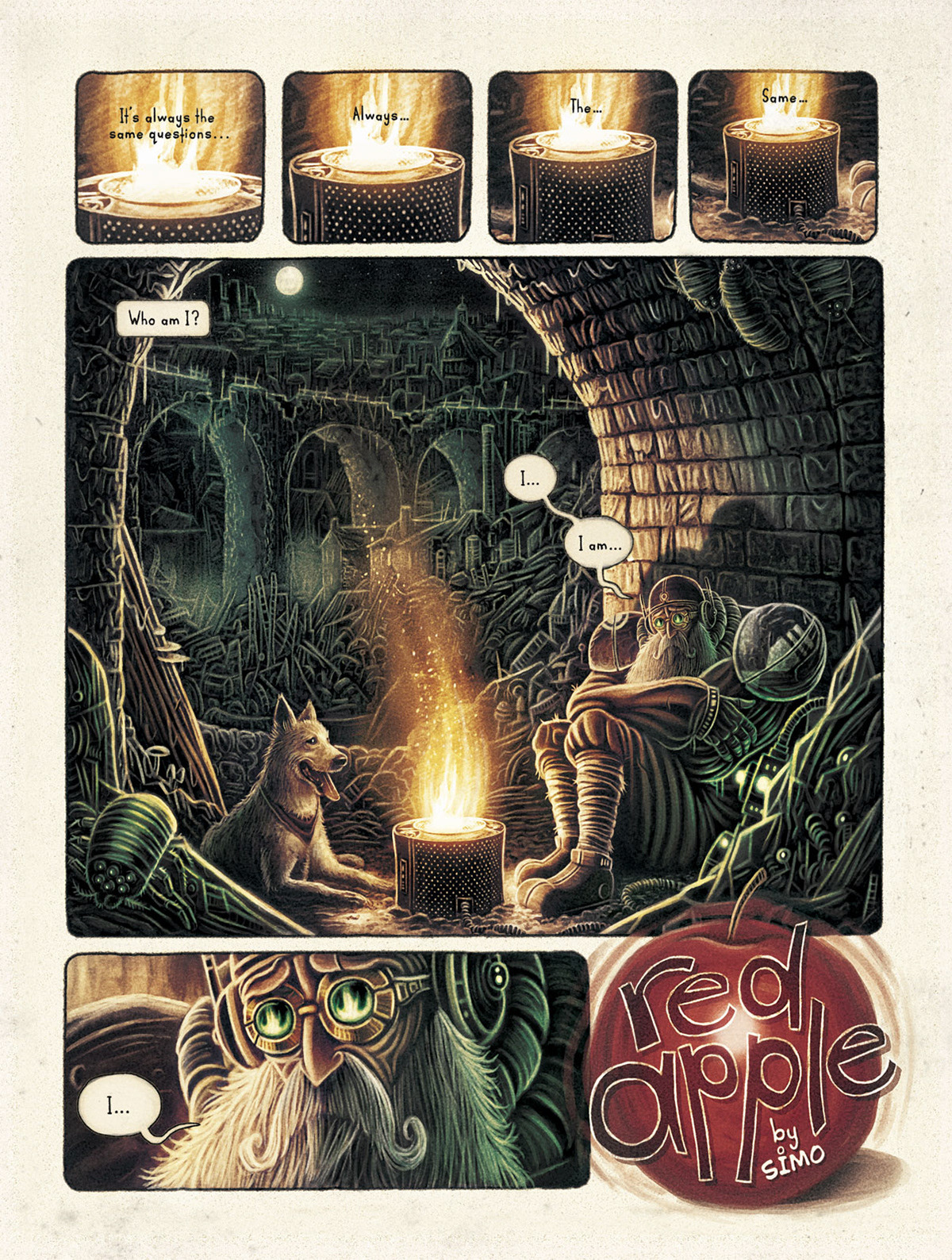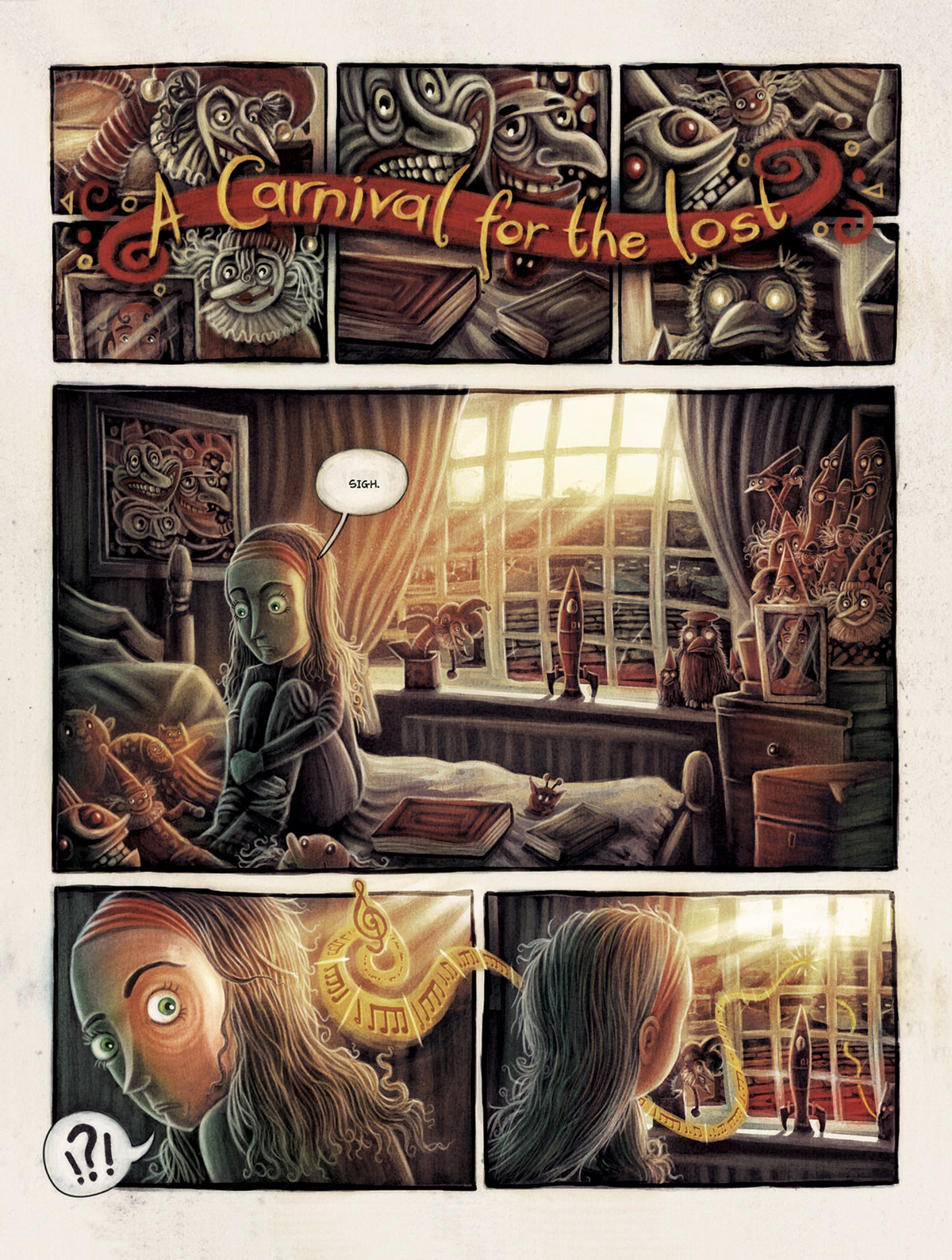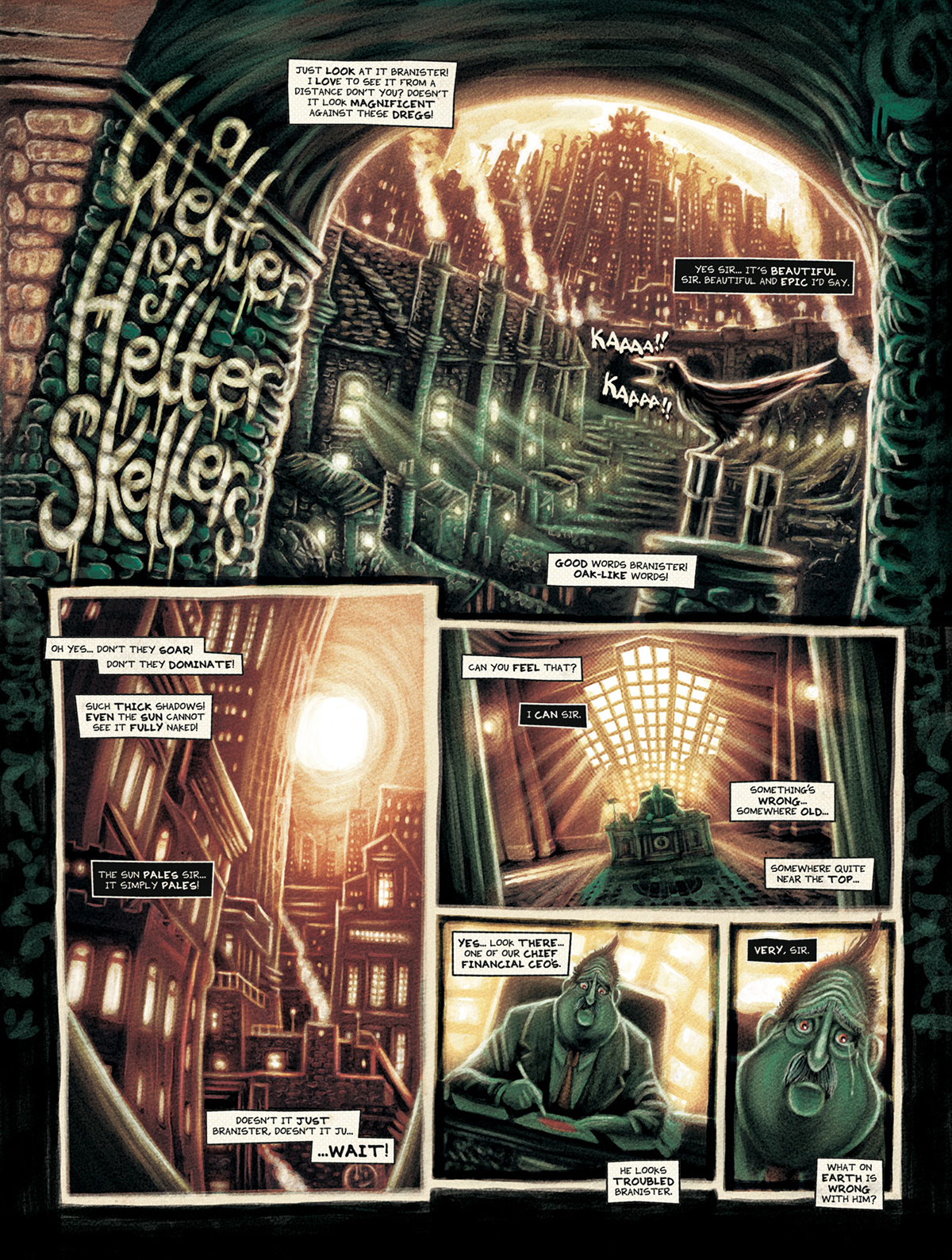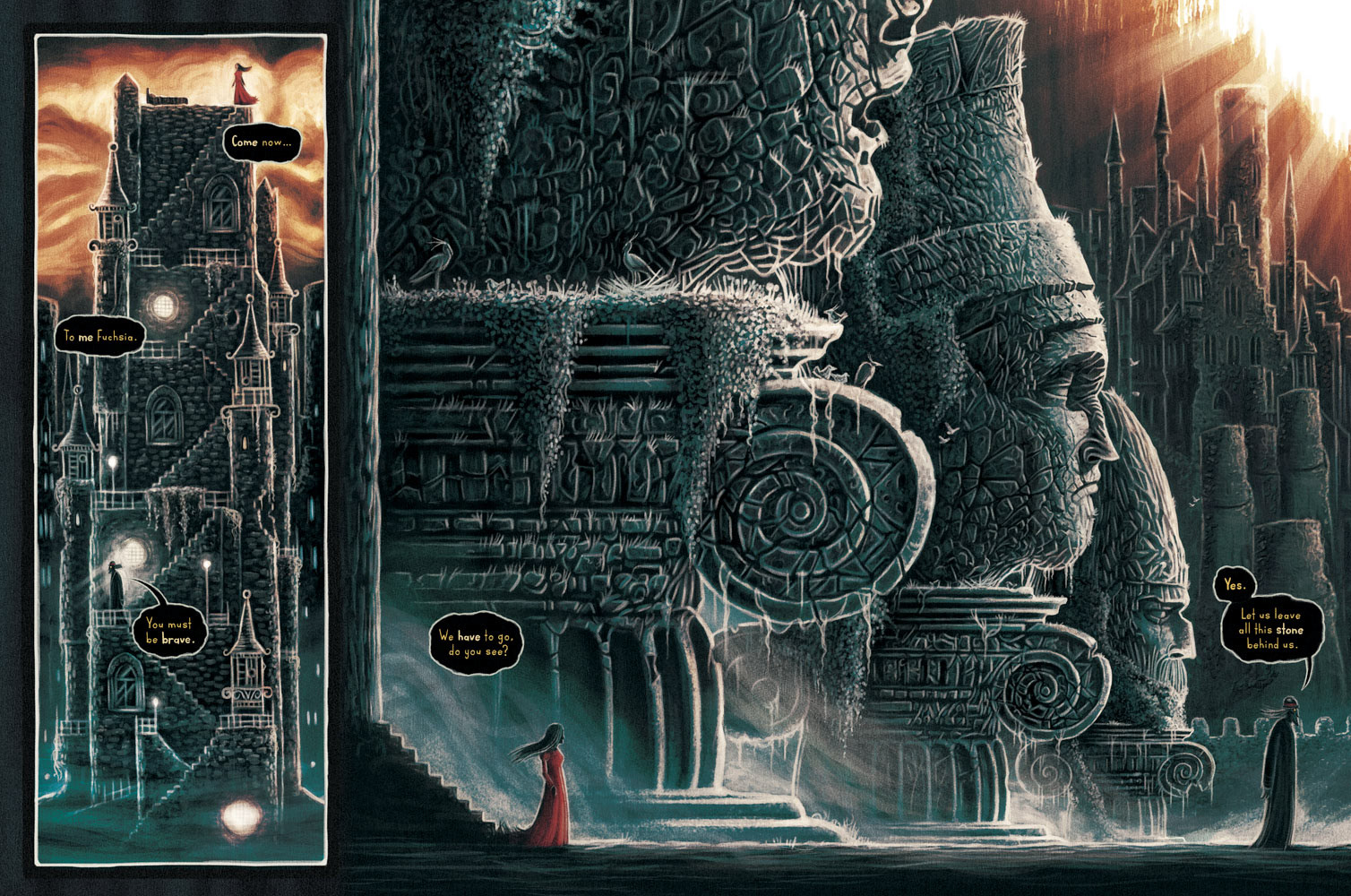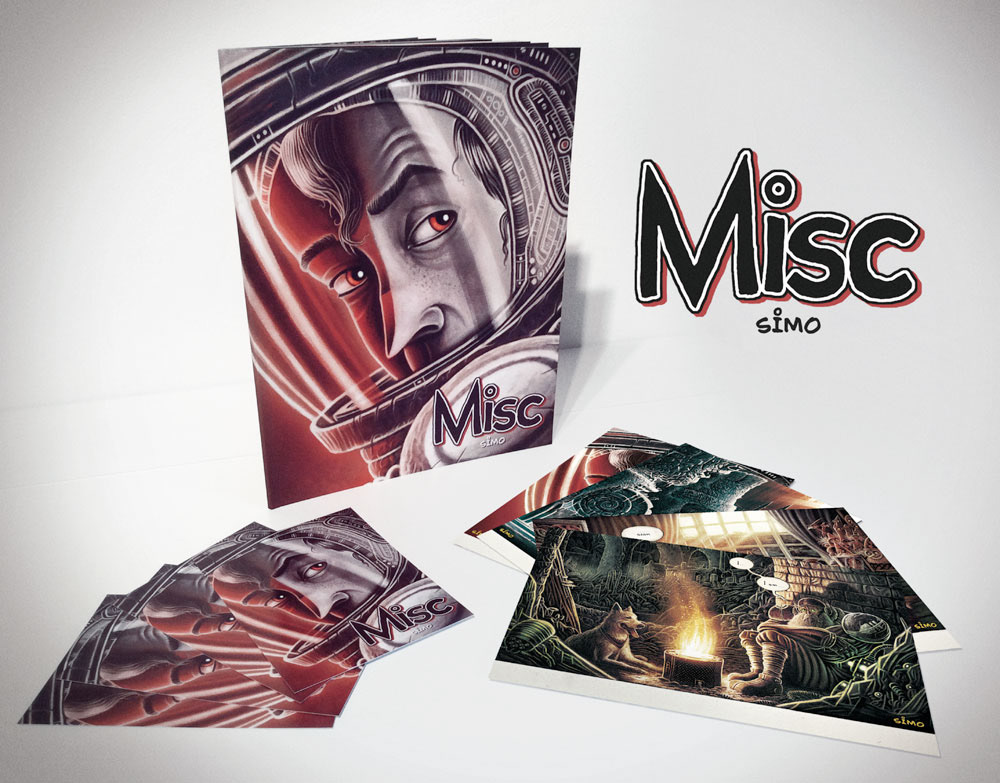 Press for
'Misc Anthology'
...
'A truly beautiful collection of lovingly crafted stories that are each full
of bold artwork and dark humour... 10/10!'
Andrew Musk, Starburst Magazine
'Sometimes you see a style of storytelling that is so distinct and different from anything
else out there that you have to stop and just admire what's going on.'
Steve Morris, Comics Alliance
'…stunning painted artwork and a story that's more evocative in one page than many
might manage in an entire issue… Martin Simpson provides jaw-dropping imagery.'
Rich Johnson, Bleeding Cool
'It's bloody gorgeous! It really holds attention. The man's got a fine, fine voice.'
Roger Hart, Consequential Podcast
You can order a copy of

'Misc Anthology'

while stocks last...