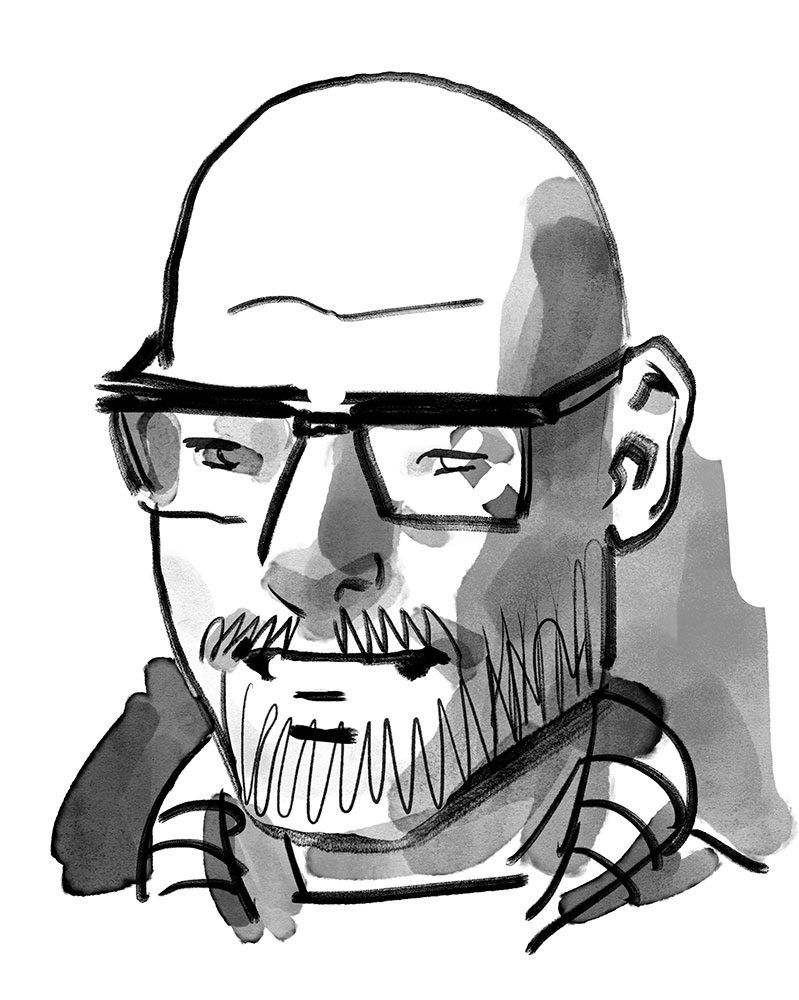 Martin Simpson

(Simo to his friends), is a freelance illustrator and comics creator based in the UK.
Work has included illustration for Apple, covers for the popular children's book series 'Wolven' by Di Toft (Scholastic) and editorial illustration for Bauer Media.
Other clients he has worked for include:

Templar Publishing, The House of Books, The Chicken House Publishing, Computer Arts and Frito Lay amongst others.
His comics have appeared in:

'The Thought Bubble Anthology Collection' (Image Comics), 'The British Showcase Anthology' (Markosia Comics) and 'Meanwhile...' (Soaring Penguin Press).
In 2015, Martin successfully Kickstarted his own book

'Misc Anthology'

to critical acclaim and has since gone on to create

'The Needleman'

, a short graphic novel for Soaring Penguin Press which was named by Pipedream Comics as one of the top ten Indie and Small Press Comics of 2018. It also gained Martin a nomination for Best New Talent in the inaugural TRIPWIRE Awards 2019.
In 2020, Martin joined a team of six UK based comics creators to successfully create and crowd fund

'SKRAWL Comix Magazine'

. The first issue of which is out now!
Martin is currently working on his new book

'NORD'

.